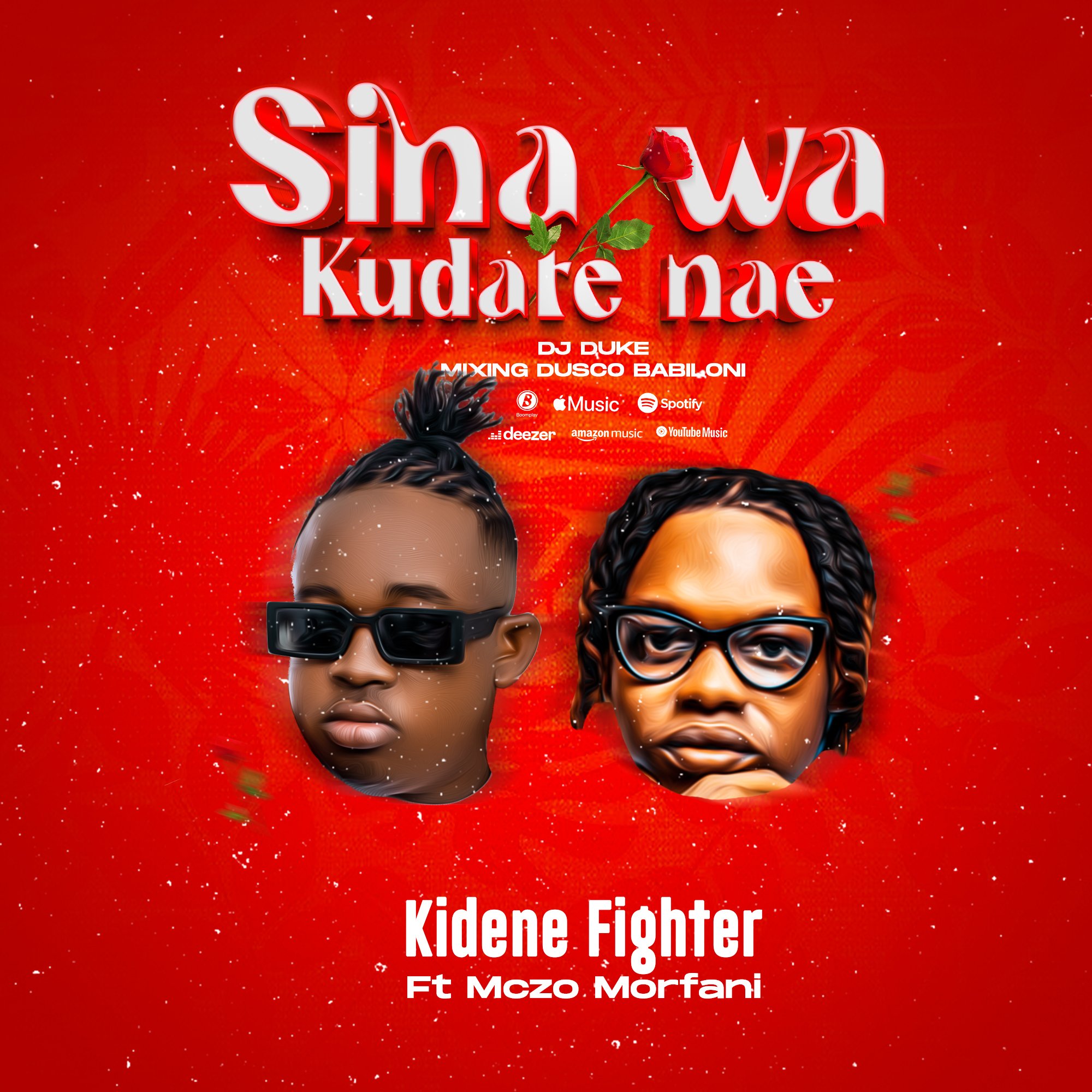 AUDIO Kidene Fighter Ft. Mczo Morfan – Sina Wakudate Nae MP3 DOWNLOAD



DOWNLOAD MP3
Tanzania, known for its vibrant music scene, has birthed yet another musical gem: Kidene Fighter. This emerging artist, renowned for his prowess in Singeli music, has just released a scintillating new track titled "Sina Wakudate Nae." In this chart-topping banger, he collaborates with the talented Mczo Morfan, creating a musical masterpiece that's bound to have fans on their feet.
RELATED : AUDIO | Kidene Fighter Ft. Mczo Morfan – Sadali | Download
Kidene Fighter, hailing from Tanzania, has been carving his path in the music industry with his unique Singeli style. His music resonates with fans of this genre due to its energetic beats and catchy melodies. With his distinct voice and charismatic stage presence, Kidene Fighter has become a household name in the Tanzanian music scene.
"Sina Wakudate Nae" is the latest addition to Kidene Fighter's discography. The song is a testament to his creative prowess, blending traditional Singeli sounds with a modern twist. The track's infectious rhythm and Mczo Morfan's contributions make it a must-listen for any music enthusiast.
RELATED : AUDIO | Kidene Fighter – Chale Champin | Download
Want to groove to "Sina Wakudate Nae" right now? You're in luck! You can download the track in high-quality MP3 format from www.ikmziki.com. Don't miss out on the chance to experience the musical magic created by Kidene Fighter and Mczo Morfan.
Stay tuned for more electrifying hits from Kidene Fighter, as he continues to captivate music lovers with his unique Singeli style. His latest release is just a glimpse of the brilliance that lies ahead in his promising musical career.
Listen to "Kidene Fighter Ft. Mczo Morfan – Sina Wakudate Nae" below;
Also, check more tracks from Kidene Fighter;
AUDIO | Kidene Fighter Ft. Mczo Morfan – Sadali | Download
AUDIO | Kidene Fighter – Chale Champin | Download
AUDIO | Kidene – Ainogi | Download
AUDIO | Kidene Fighter – Dereva | Download Mp3
AUDIO | Kidene Fighter – Lakini Wapi | Download