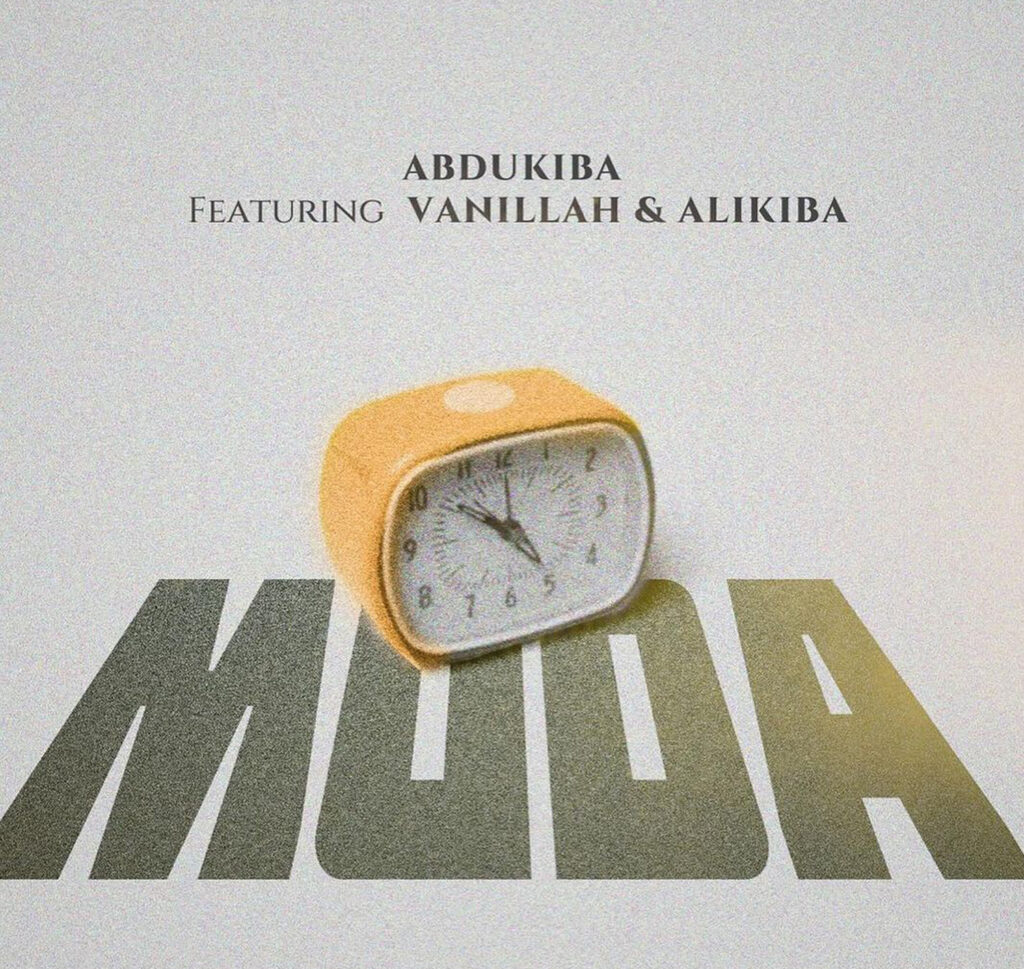 Dive into the mesmerizing sounds of Tanzanian maestro Abdukiba as he graces the music scene with his latest Bongo Flava masterpiece, "MUDA." Collaborating with the talented Vanillah and the iconic Alikiba, all part of the Kings Music label, this track is a harmonious blend of talent and creativity.
RELATED : AUDIO | Abdukiba Ft. Alikiba, Vukani, Baddest47 & Vanity – Hainogi Remix | Download
From the heart of Tanzania emerges Abdukiba, a distinguished artist in the Bongo Flava genre. With a unique vocal style and a knack for crafting hits, Abdukiba has solidified his position as a key player in the East African music landscape.
"MUDA" transcends time, delivering a musical experience that resonates with fans of all ages. Abdukiba's smooth vocals, combined with the enchanting contributions of Vanillah and the magnetic presence of Alikiba, create a symphony that is both soulful and unforgettable.
Track Highlights:
Title: MUDA
Artist: Abdukiba ft. Vanillah & Alikiba
Label: Kings Music
Where to Experience "MUDA": Download Now!
Elevate your music library by downloading "MUDA" in high-quality Audio Mp3 from IkMziki. This track is not just a song; it's a musical journey you won't want to miss.
Transform Your Playlist: "MUDA" by Abdukiba – Timeless Elegance!
Seize the opportunity to make "MUDA" a central piece in your playlist. Download now and let Abdukiba, Vanillah, and Alikiba transport you to a world of musical brilliance.
Listen to "Abdukiba Ft. Vanillah x Alikiba – MUDA" below;
AUDIO Abdukiba Ft. Alikiba, Vukani, Baddest47 & Vanity – Hainogi Remix MP3 DOWNLOAD


DOWNLOAD MP3
Also, check more tracks from Abdukiba;
●AUDIO | Abdukiba Ft. Alikiba, Vukani, Baddest47 & Vanity – Hainogi Remix | Download
●AUDIO | Abdukiba Ft. K2ga – Washa | Download
●AUDIO | Abdukiba ft Maua Sama – Sokomoko | Download
●AUDIO | Abdukiba Ft G Nako – Shery Coco | Download
●AUDIO | Ale One Ft. Abdu Kiba – Only YOU | Download
●AUDIO | Abdukiba Ft. Alikiba – Hainogi | Download